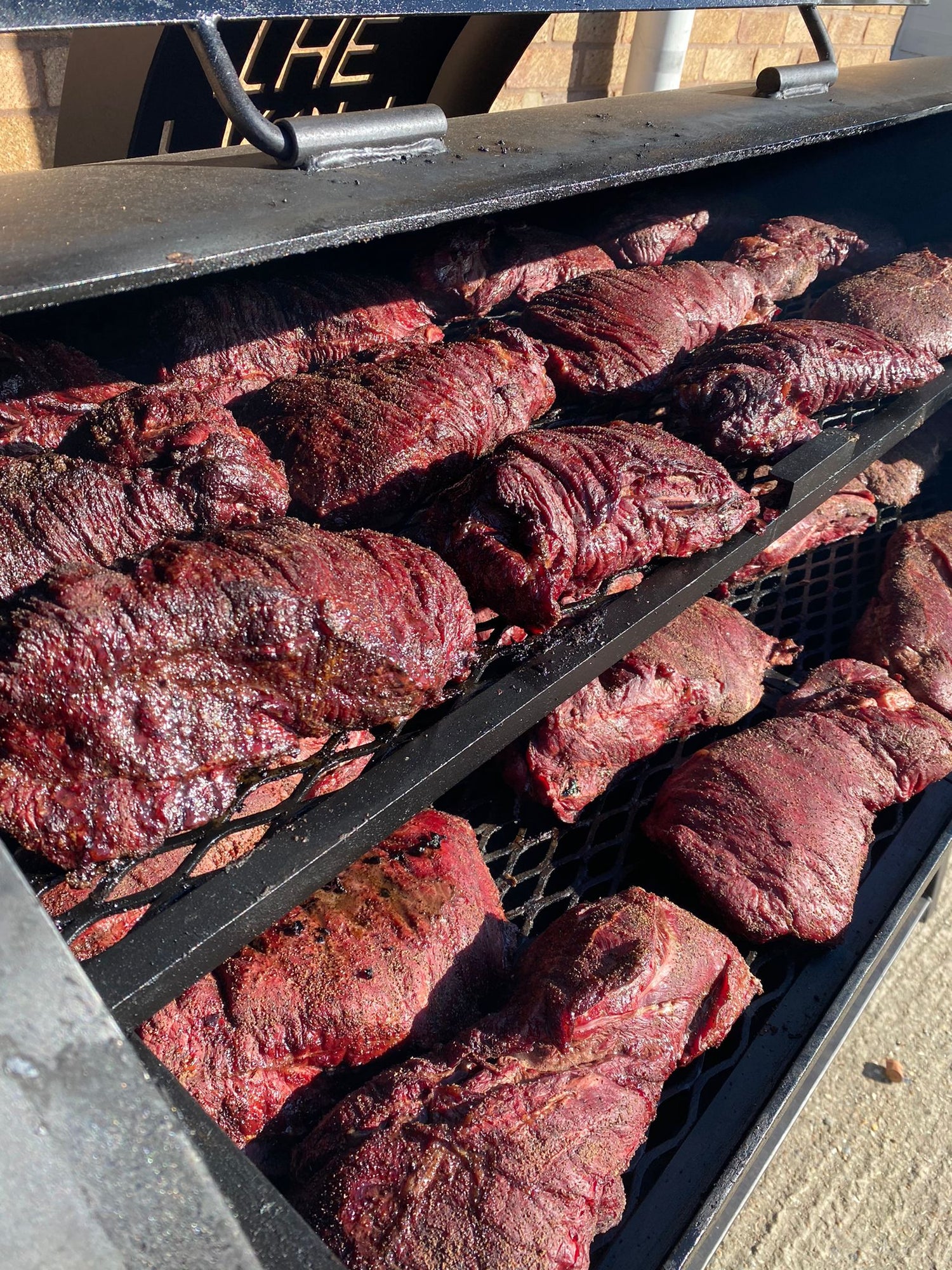 Smoking
Off set smoking involves cooking with indirect heat, with the firebox seperate to the cooking chamber. This method is best for low and slow cooking, and produces the best smoke flavor profile, using solely wood as the fuel. The smoke from the fire pulls through the cooking chamber and out the smokestak, smoking the meat on the way through.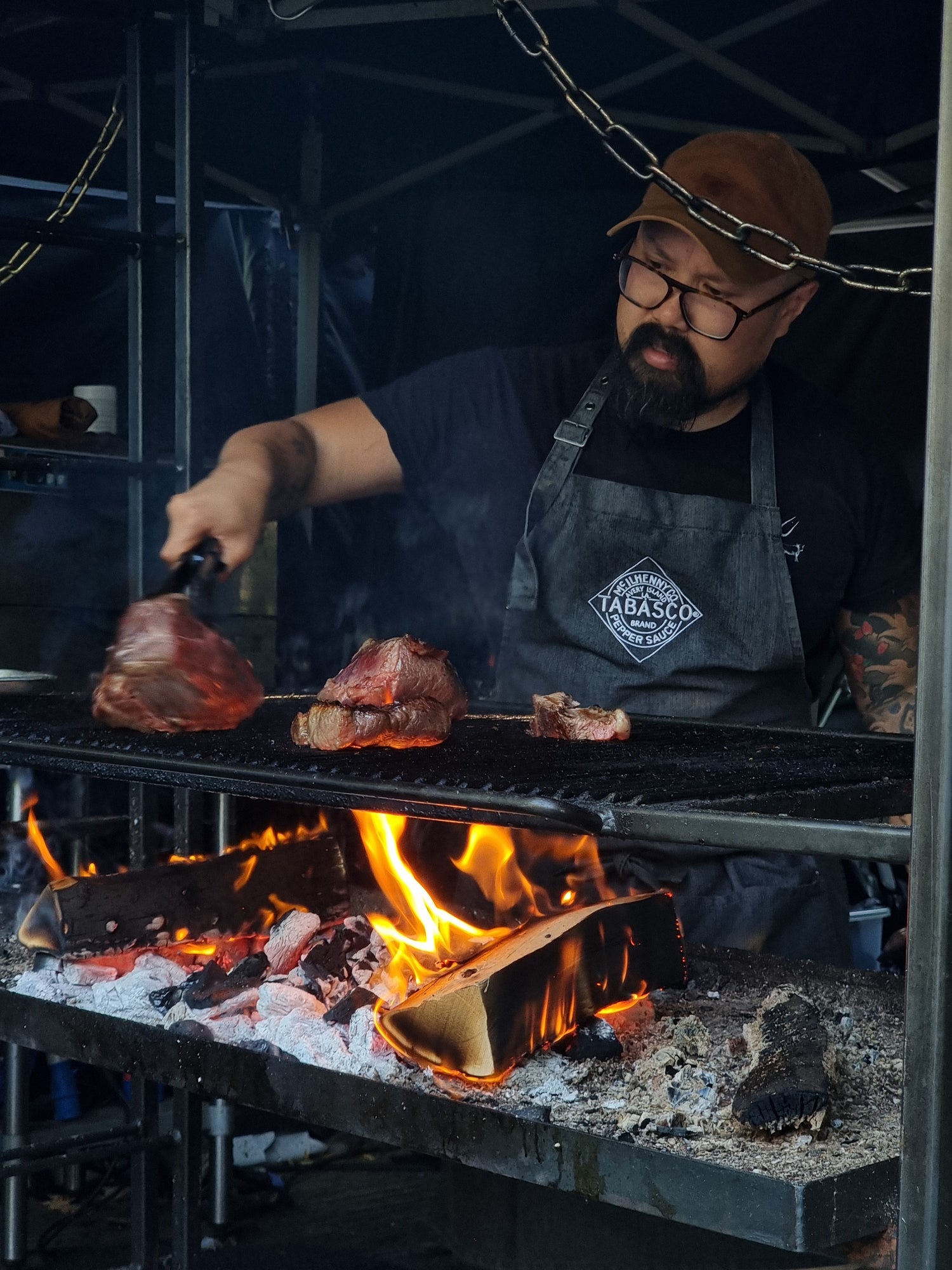 Grilling
Cooking over direct heat using a combination of coal and wood. Used mostly for quick cooking items such as steaks with high a temperature
Asador
Asador is a traditional cooking technique which involves cooking meat over a slow-burning fire. A whole animal carcass or piece of meat is prepared, tied to a metal cross, placed close to the open fire, and left to cook for hours. This is where Martin comes into his own with his Argentinian roots.